Moving stuff between iPhone and Android devices such as Huawei smartphones is a lot easier than you might think. Yes, it's a little bit harder to move files in the opposite direction or even from iPhone to Android if you don't have the right tools, but a little research will yield some great results. We've cut the search time for you and listed a few methods to transfer data such as contacts, messages and photos from your iPhone to a Huawei smartphone. These methods will also work with any other Android phone as the destination or target device.
Method 1: How to Transfer Contacts from iPhone to Huawei P20/P10/Mate via iCloud
iCloud sync is another method to transfer contacts from iOS to Android. If you're an Apple device user you definitely have an iCloud account, and you will need to access this on the iCloud website on a desktop while your iPhone is connected to it.
Once logged in, export your contacts by selecting all your contacts and using the "Export vCard" option. Next, login to your Gmail account and go to the Contacts section after unplugging the iPhone and connecting the Huawei device. Here, click on "More" and then "Import" to bring all of that iCloud data from your PC onto your Huawei smartphone.
It's a simple process, and you can do the same for your photos as well if you use Google Drive as described above, instead of iCloud. For text messages, you can use an app like iSMS2droid.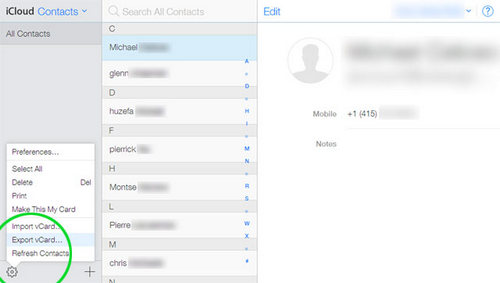 Method 2: How to Transfer All Data from iPhone to Huawei P20/P10/Mate/Honor
To completely transfer all personal data from iOS device to Huawei, you must use third-party software or app to do that rather than the official method, which has major flaws. In here, we are going to take TunesBro Phone Transfer as a demo. This amazing utility is really all you need to transfer everything seamlessly from any iOS to any Android device, including contacts, text messages, photos, music, videos, call logs and calendars. Whether it's iPhone to Huawei or iPhone to Samsung or any Android device, this is what you've been looking for.
Support Devices: iPhone X/8/7/6S/6/5S, Huawei P20/P10/P9/P8, Huawei Mate 10/9/7 and Honor 9/8/7X/6
Step 1

Prepare for Download and Install

To Phone Transfer, please first download the desktop application and install it on a computer. Then launch it and connect both the iPhone and the Huawei phone to the PC.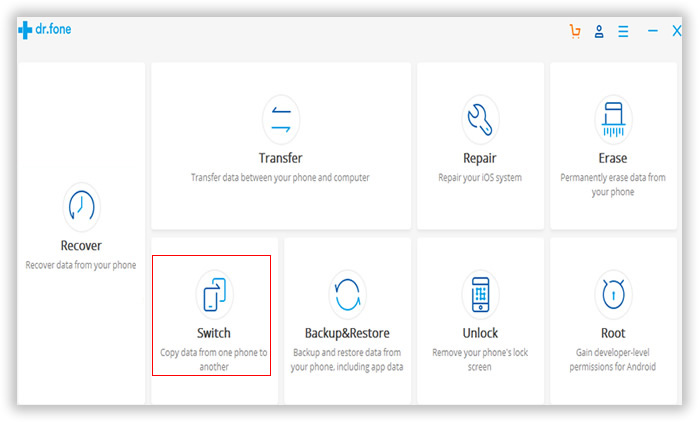 Step 2

Select Data Types

You will see both devices on the software interface. One will be the source device and the other the destination device. You can make them switch places by clicking the "Flip" button right above the data list section.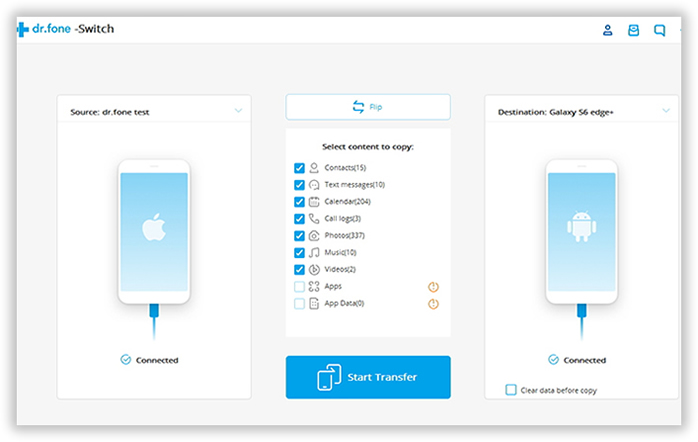 Step 3

Transfer Content from iPhone to Huawei

Select all the data types you want to transfer, and then simply click on "Start Transfer". Once completed, all your data will be found on the Huawei device with no format or compatibility issues.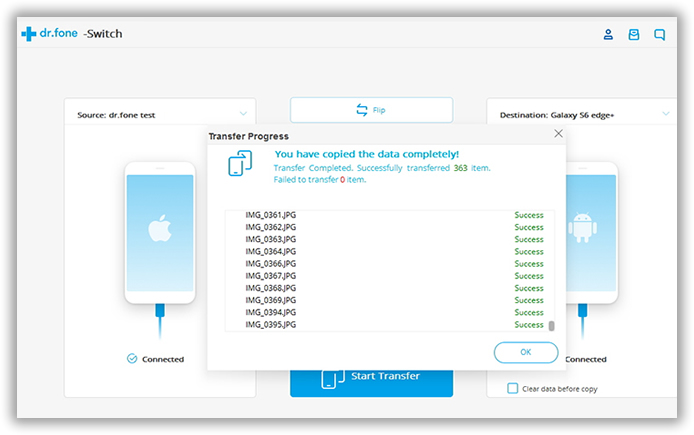 Method 1: Transfer Photos, Music, Video and Files to Huawei with Google Drive
Android, owned by Google, naturally recommends using Google Drive for iOS to transfer photos, music, videos and other data from iPhone to Huawei or any other Android device.
To do this, you will first need to install the Google Drive app for iOS from the App Store. If you already have it, make sure it's the latest version. Now login with your Google account and go to Menu >> Settings >> Backup. Select the data to be backed up and then click on "Start Backup". If you've previously done a backup this way, that will be replaced by the latest one.
The backup process could take a few hours depending on the amount of data you have, so make sure you're on a WiFi connection and there's enough battery power left in your iPhone for the process to be completed. Once the backup is done, simply login to the same Google account on your Huawei device, and all your stuff will be there.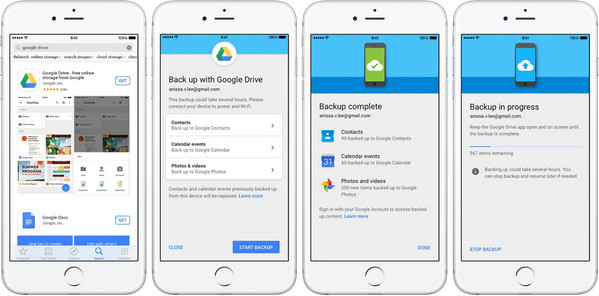 Unfortunately, since contacts and message are not standard format on Android and iOS, you won't be able to transfer them this way. To include messages from iMessage in your transfer, you might need to try this next transfer method.
Summary:
There are also several other desktop applications that will get the job done easily and conveniently. Alternatively, you could try different apps for different data types. For example, there are SMS mobile apps that are pretty good and won't mess up your message threads. Then there are photo transfer apps that will do the same for images. Same goes for contacts as well.
The point is, you want to choose the path of least resistance, which is to use a tried and tested utility that has not just hundreds but hundreds of thousands or even millions of users vouching for its safety and ease-of-use. That combination is hard to come by, and there are only a handful of desktop utilities for Windows or Mac PCs that can accomplish the job to your satisfaction. But in the end, the real question is: would you rather have a mess of apps and tools to transfer contacts, messages and photos from an iPhone to a Huawei device, or would you rather just have one single utility that does everything for you?

---